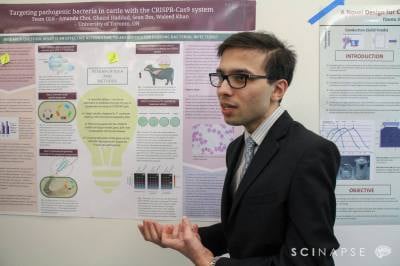 Finalists will be judged according to a rubric that will provided to the students. If the poster is chosen for the finalist round, the poster will be printed (free of charge) and will be prepared by our team for presentation day. Finalists will benefit from a day of guest speakers, a chance to explore campus early, build contacts within the university and meet their future peers!
Participate in enriching activities
Explore the uOttawa campus
Winners will be determined by the judges on presentation day.

Prizes will include Gold (for the top presentation), Silver and Bronze. Every winner will receive a certificate as well as a scholarship for their university studies. 

Individual scholarships from the University of Ottawa's Faculty of Science are offered to each member of the Gold, Silver and Bronze teams, valued at 2000$, 1000$ and 500$, respectively.
We strongly value and appreciate our partnership with Let's Talk Science (LTS) in order to make the OSIC competition happen! LTS generously provides funds, helps develop the rubric, provides translation services, provides graduate student volunteers for judging in both rounds, and runs various interesting activites on the day of the final round. You can learn more about LTS at: http://outreach.letstalkscience.ca/ottawa.html.